PRODUCTS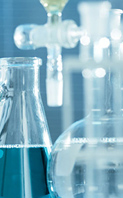 ABOUT US
Established on November 4, 2011, Jiangsu Xinrun Chemical Co., Ltd. is located in the Salt Chemical New Material Industrial Park of Huaian City.

Jiangsu Xinrun Chemical Co., Ltd is a limited liability company established by natural person, with Mr. Ji Xinghua as legal representative. According to market research, combining with our advantages on this industry, actual condition of production and industrial planning of Huaian salt chemical industrial park, our company decided to seize market opportunities and invest CNY 120.6 million in the project of 10,000 tons of chlorinated acid ester derivatives in Hongze County Chemical Concentration District of Huaian Salt Chemical Industry Park, including a device of 4,000 t/a of Methylchloroacetate, a 800 t/a of Methyldichloroacetate plant, a 2,500 t/a of Ethylchloroacetate apparatus, a 200 t/a of ETHYL DICHLOROACETATE plant, a 500 t/a of dichloroacetonitrile plant, a 1,000 t/a of Diethyl ethanedioate plant and a 1,000 t/a of cyclopentanone plant production line. According to our plan, this project covers an area of 27,333.5 square meters, with a total construction area of 19,172 square meters.
Our main products include: Methylchloroacetate, Methyldichloroacetate, Ethylchloroacetate, ETHYL DICHLOROACETATE, Dichloroacetonitrile, Diethyl ethanedioate and Cyclopentanone, etc. This series are mainly used as pharmaceutical intermediates, dyes, plastic intermediates and solvent intermediates of fibers and spices. Recently, our several products are getting more and more popular both in China and international market, thus our products enjoy great market potential and good prospects for development.
Due to unique methods and high quality, our ester products can meet the needs of various users, and are highly appraised by users; therefore we occupy a strong leading position in this industry. Upholding such business philosophy of "quality-oriented, customer first", we strive to provide users with the best service.